Drew Barrymore got a tongue piercing, and it was a great diet.
Barrymore, busy promoting "He's Just Not That Into You," got it pierced last summer but finally showed it off on a red carpet.
She said it didn't hurt when she first got it done, but the discomfort kicked in soon after:
The guy was like, 'What I didn't tell you is that for, like, two weeks, it's just going to be a little uncomfortable.

"I couldn't eat, couldn't drink for two weeks -- great diet in a weird way."

Barrymore now loves her tongue bling -- even though she fears it scares the guys away: "I got it and then I've been single ever since. ... I did it for myself. I always wanted to get one."
See the tongue jewelry at this week's premiere: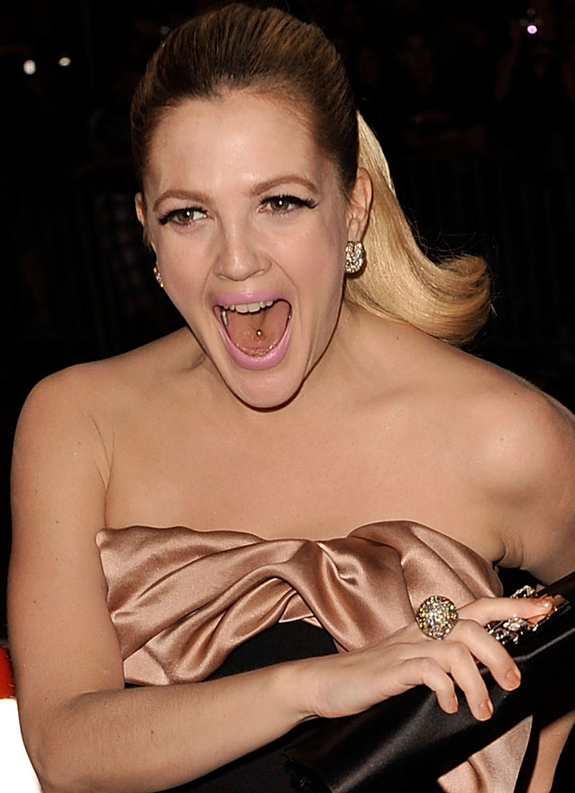 SUBSCRIBE TO & FOLLOW ENTERTAINMENT
THE spot for your favorite fan theories and the best Netflix recs. Learn more