Rihanna sported a presidential pinky nail -- modeled after Shepard Fairey's iconic portrait of Obama, which is headed for the Smithsonian -- when she performed at the NFL Pepsi Smash Super Bowl Concert in Tampa on January 29th in Tampa, Florida.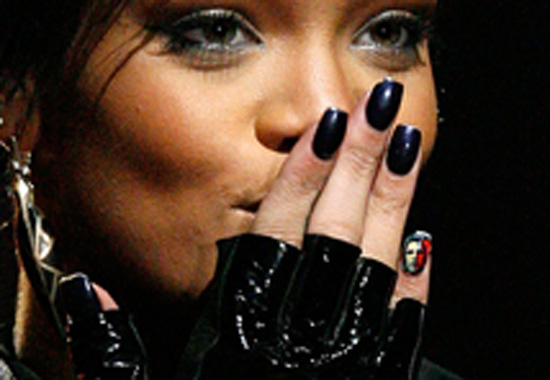 SUBSCRIBE AND FOLLOW
Get top stories and blog posts emailed to me each day. Newsletters may offer personalized content or advertisements.
Learn more