Caption This Photo, Vote For Wednesday's Best, See Tuesday's Winner
Original Caption: Prince Charles, Prince of Wales celebrates the Hindu Festival of Holi with a visit to the Swaminarayan School on March 4, 2009 in London, England.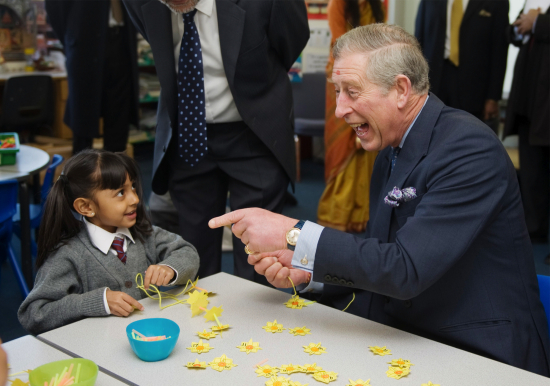 WEDNESDAY'S FAVORITES:
TUESDAY'S WINNER:
With this simple act of kindness, Arnold officially ends the war against the machines. By Kindred02.