Now America must make another important decision: Who's the hottest person working in the White House?
Take a look at our nominees, and cast your vote below. And just remember, by virtue of being nominated, they're all winners here.
Also let us know who you think we've left out in the comments section below.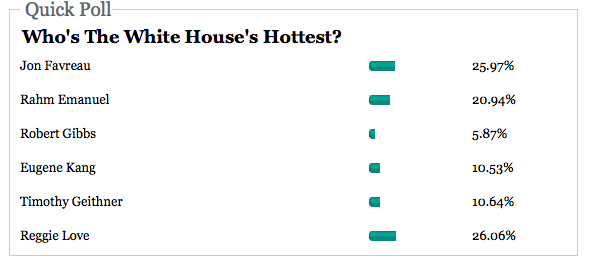 SUBSCRIBE AND FOLLOW
Get top stories and blog posts emailed to me each day. Newsletters may offer personalized content or advertisements.
Learn more