Original Caption: Louis, Hedley and Dorothy, the Ring-tailed Lemur family at the Spring River Zoo in Roswell, New Mexico, examine and nibble upon an old cardboard box that had blown into their cage Wednesday, March 4, 2009 during gusty winds.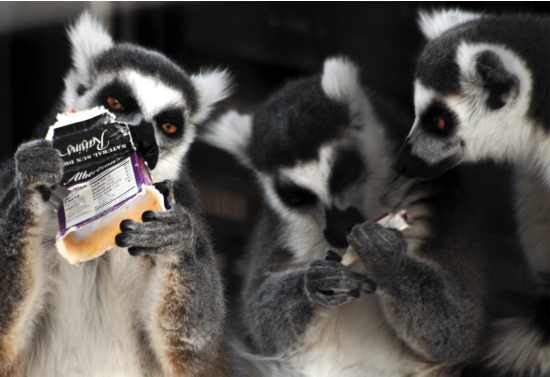 "Got my nose!" By MountPanic.
SUBSCRIBE AND FOLLOW
Get top stories and blog posts emailed to me each day. Newsletters may offer personalized content or advertisements.
Learn more