***SCROLL DOWN FOR THE ANSWER***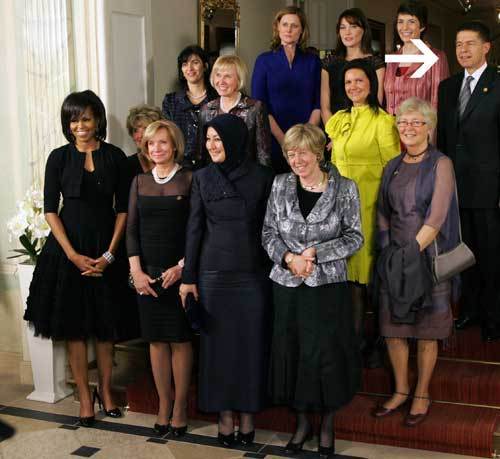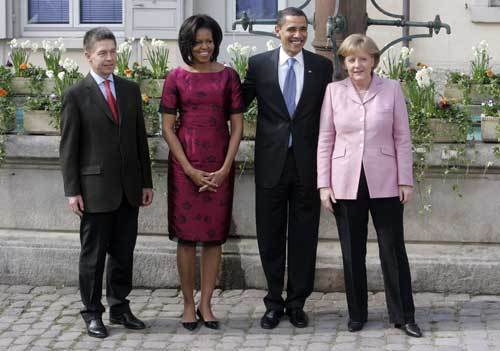 It's Joachim Sauer, German Chancellor Angela Merkel's husband. Sauer is a quantum chemist who married Merkel in 1998. According to his Wikipedia entry, Sauer isn't a big fan of the limelight. He even skipped his wife's inauguration.
Due to the political career of his wife Sauer has gained far more public visibility than usual for a research scientist. On several occasions he said he is not fond of this publicity.

During the 2005 election campaign Joachim Sauer kept a very low profile, declining to give any interviews not related to his scientific work. After attending the Bayreuth Festival (an opera festival and a highly visible social event in Germany) with his wife, he was nicknamed "the Phantom of the Opera" by the German press. Prof. Sauer is known as a great lover of Wagner's music.

Even during his wife's election in the Bundestag, her inauguration and later her taking the oath of office Sauer was not present but, reportedly, sitting at home watching the event on TV.[citation needed] This caused something of an uproar among the German press. The next day Germany's premier tabloid "Bild-Zeitung" displayed the headline "Merkel - wo war ihr Mann?" ("Merkel - where was her husband?")
SUBSCRIBE AND FOLLOW
Get top stories and blog posts emailed to me each day. Newsletters may offer personalized content or advertisements.
Learn more