Original Caption: Two demonstrators from Code Pink For Peace interrupt an interview between Lawrence Summers (L), the Director of President Barack Obama's National Economic Council and David Rubenstein, Economic Club of Washington President and Co-Founder and Managing Director of The Carlyle Group, during a club luncheon at the J.W. Marriott April 9, 2009 in Washington, DC. Summers spoke to the club about the current state of the nation's economy and the Obama administration's efforts to address the crisis.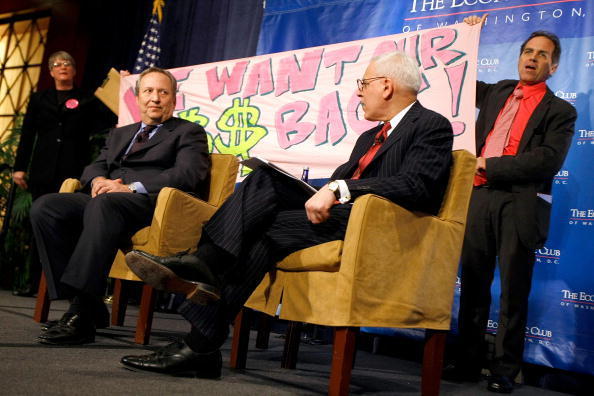 Not sure the sky really is falling, but I HAVE to check, it's my job. By WriteStuffNYC.
SUBSCRIBE AND FOLLOW
Get top stories and blog posts emailed to me each day. Newsletters may offer personalized content or advertisements.
Learn more