Original Caption: US President Barack Obama (L) thanks music pop star Fergie after she sand the US National Anthem at the 2009 White House Easter Egg Roll on the South Lawn in Washington, DC, April 13, 2009.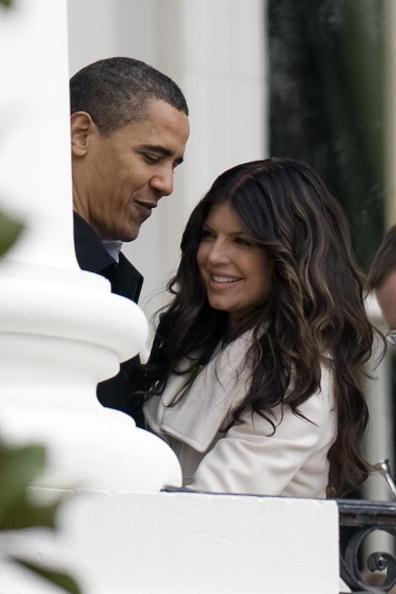 MONDAY'S FAVORITES:
FRIDAY'S WINNER:
Summers: "Maybe we should cut this short."
Rubinstein: "Yeah. I'm late for my tea-bagging event anyway."
By Richard22.
SUBSCRIBE TO & FOLLOW ENTERTAINMENT
Don't be the last to watch the viral video everyone is talking about. Learn more