Original Caption: A man holds up a tea kettle during the Atlanta Tea Party tax protest Wednesday, April 15, 2009 in Atlanta. Thousands of protesters, some dressed like Revolutionary War soldiers and most waving signs with anti-tax slogans, gathered around the nation Wednesday for a series of rallies modeled after the original Boston Tea Party.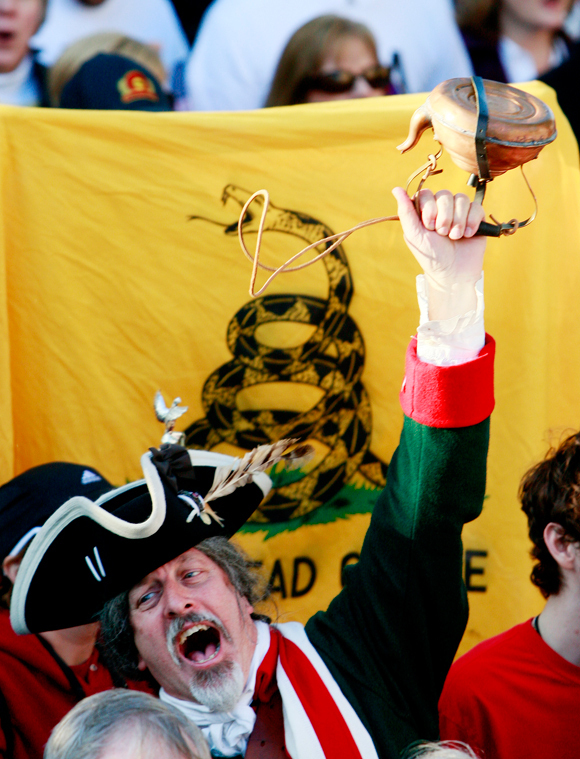 THURSDAY'S FAVORITES:
WEDNESDAY'S WINNER:
Former Governor Rod Blagojevich attempts to arrange the sale of a prime parking spot in front of the Dirksen Federal building. By Drewbai.