Oprah Defends Her Hair: "This Is Not A Weave!" (PHOTO, VIDEO)

At the end of Friday's episode of "Oprah Fridays Live," the talk show host addressed two pressing questions from all of her "Tweeple."
First was "Am I tweeting myself or is my assistant writing for me?" The talk show host clarified, "I tweet myself, that's why you haven't seen that many tweets. I can't tweet all day, okay?"
The second topic was even more enlightening. "Am I wearing a weave? Everybody's like, 'Oprah, we love your weave.' This is not a weave, this is my hair," Winfrey announced, before putting up a photo of herself with pre-pressed and pre-curled hair. Best friend and Friday co-host Gayle King yelled "Yowzer!"


WATCH: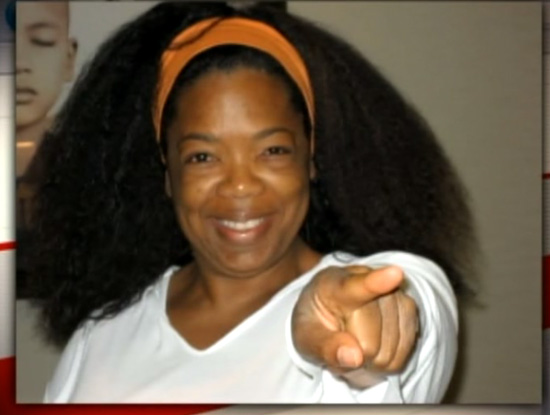 *Follow Huffington Post Style on Twitter and become a fan of Huffington Post Style on Facebook*