Original Caption: Miss California USA, Carrie Prejean, reacts as Donald Trump, left, speaks during a news conference in New York, Tuesday May 12, 2009. Trump, who owns the Miss USA pageant, says Prejean can retain her Miss California USA crown after she caused a stir expressing opposition to gay marriage and posing in racy photographs.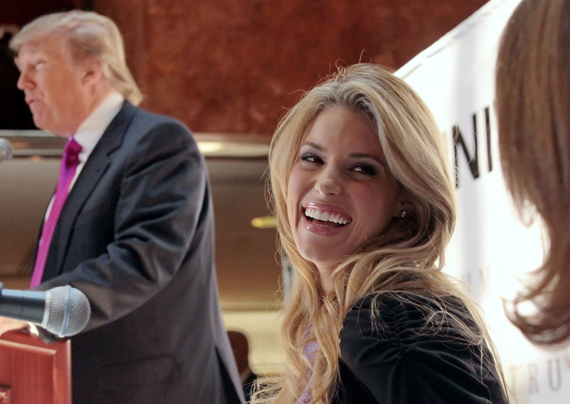 WEDNESDAY'S FAVORITES:


TUESDAY'S WINNER:
"ROOOOOOOOOOIIIIIIIIIIIIIIIIIIIIIIIIIIIIIIIIIIIIIIDDDDDDDDDDDDDDDDSSSSS!!!" By danielm.