Obama's speech to the so-called Muslim World, held today at Cairo University, is being talked about in cafes and living rooms across the world. The conversation is no more robust than on the Internet. Check out this word cloud that presents a visual depiction of the online conversation.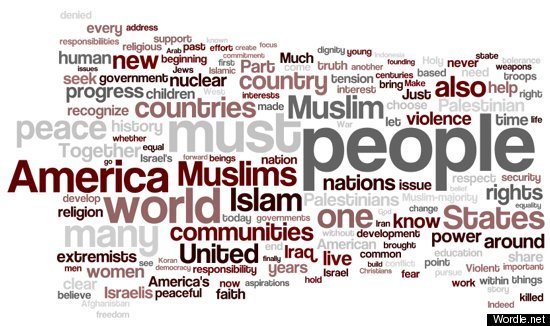 SUBSCRIBE AND FOLLOW
Get top stories and blog posts emailed to me each day. Newsletters may offer personalized content or advertisements.
Learn more