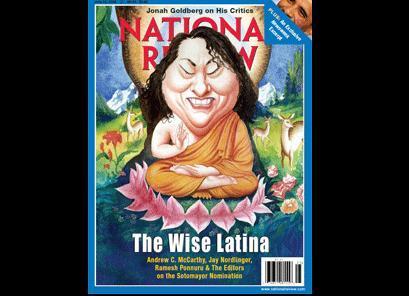 Yes. It seems that the National Review has confused their ethnic stereotypes, or their religions, or maybe they just wanted some sort of two-fer, because their "Wise Latina" cover story presents Sotomayor as an Asian, in some sort of Buddhist pose.
Anyway, the good news is this will surely provide a excellent P.R. opportunity to Puerto Rico's little talked-about Buddhist community.
SUBSCRIBE AND FOLLOW
Get top stories and blog posts emailed to me each day. Newsletters may offer personalized content or advertisements.
Learn more