Bankers Testify, Obama Instructs: HuffPost's Caption Contest!
Original Caption: Kenneth Lewis, CEO and president of the Bank of America Corporation participates in a House Oversight and Government Reform Committee hearing on Capitol Hill June 11, 2009 in Washington, DC. The committee is hearing testimony on the Bank of America and Merrill Lynch deal that needed a federal bailout.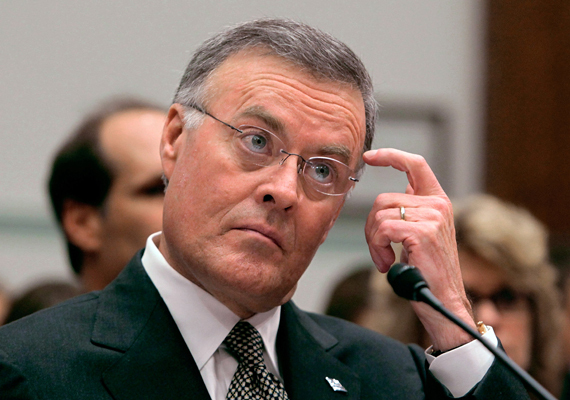 WEDNESDAY'S FAVORITES:


MONDAY'S WINNER:
The stars of NBC's shows say they find product placement to be largely unobtrusive. By richchaplin.