We here in the comedy section thought the world deserved a look at how Maureen pens her polemics, and how she negotiates the world of gender politics.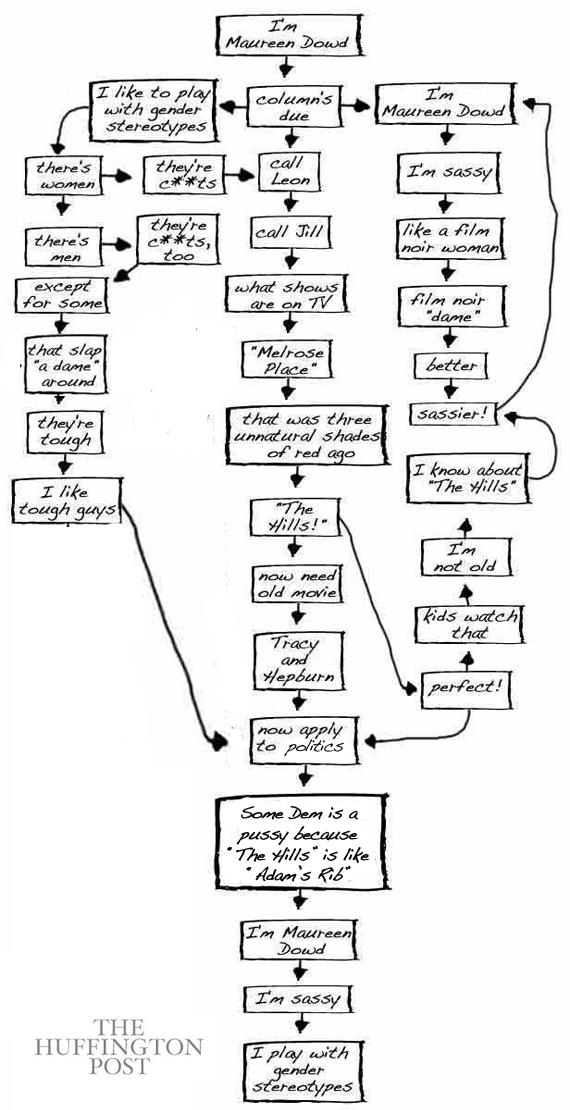 Get HuffPost Comedy On Facebook and Twitter!
SUBSCRIBE AND FOLLOW
Get top stories and blog posts emailed to me each day. Newsletters may offer personalized content or advertisements.
Learn more