Lindsay Lohan TOPLESS On Twitter (NSFW PHOTO)
Perhaps in an attempt to divert attention from the alleged jewel heist at her London photo shoot, Lindsay Lohan tweeted a topless self-portrait of herself early this morning.
Maybe she should have stopped with last year's Marilyn Monroe spread in New York Magazine.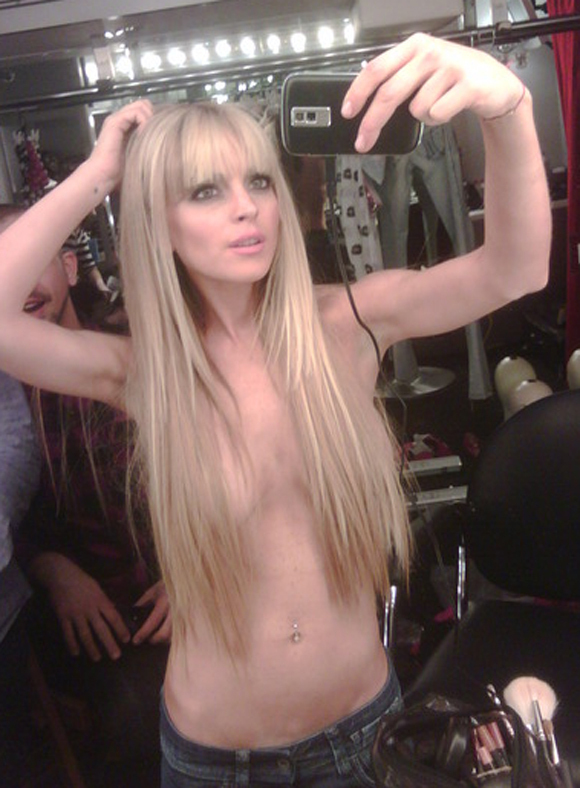 Follow HuffPo Entertainment On Twitter!