Mr Ben, a pygmy slow loris, is administered anesthetic during one of Bristol Zoo's in-house veterinary clinic routine health check-up and teeth clean as part of the Zoo's standard animal husbandry and welfare procedure at Bristol Zoo on June 18, 2009 in Bristol, England. The furry, three-year-old patient, was diagnosed with some minor gum problems and given a dose of antibiotics, and is now recovering well after being given a clean bill of health, back at his home in Bristol Zoo's nocturnal house, Twilight World.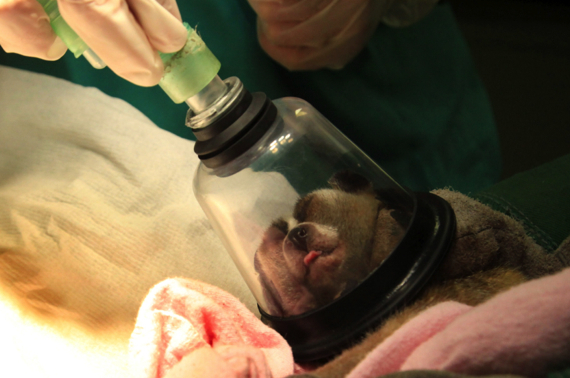 THURSDAY'S FAVORITES:


WEDNESDAY'S WINNER:
Monopoly Man Marries Fruit of the Loom Grape in First Gay Ad Icon Marriage. By jmby.