Who Is Washington's Best-Dressed Man? (PHOTOS, POLL)
The women of Washington D.C. aren't the only ones in the style spotlight! The lawmaking men on the hill are also expected to meet today's sartorial standards. From Joe Biden's handkerchiefs to Barney Frank's stripes to Peter Orszag's perfect tailoring, who would you crown the best-dressed man in D.C.?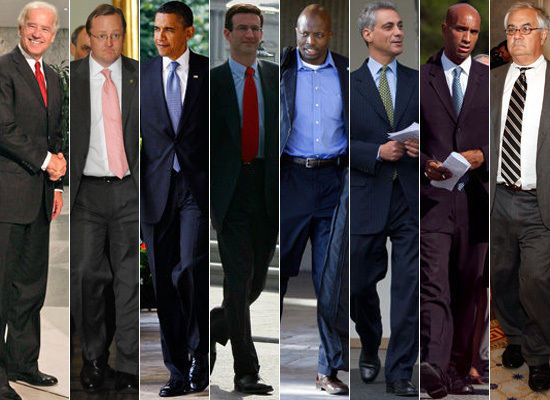 Rate This Photo
(Current Rank:
loading...
)
Average rating:
out of 10
|
Become a fan
Picked These as the Top 5 Slides in the Slideshow
Users Who Voted on this Slide
loading...
HuffPost Community Top 5 Slides:

Find out who's the best-dressed woman in D.C.
*Follow Huffington Post Style on Twitter and become a fan of Huffington Post Style on Facebook*