Original Caption: Two women wearing Alistair Darling masks on their heads play a game of bingo during a protest in front of the Houses of Parliament against the Government's increase in bingo taxation from 15% to 22% on July 1, 2009 in London, England. The Bingo Association has criticized the increased taxation in a difficult time for the industry with over 90 bingo clubs closing in the last three years.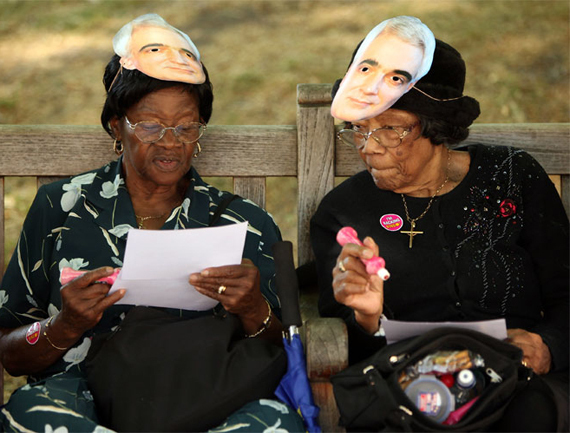 WEDNESDAY'S FAVORITES:
TUESDAY'S WINNER:
These two men misunderstood when she said, "Beat It!" By Ctron.