It was all systems go at the Rose Center for Earth and Space at the American Museum of Natural History in Manhattan on Monday night as Louis Vuitton paid homage to the 40th anniversary of the lunar landing. To mark the milestone, the luxury brand recently released a print and video ad campaign featuring astronauts Buzz Aldrin, Jim Lovell and Sally Ride, and launched the custom-made "Malle Mars" trunk.
Lovell, commander of the Apollo 13 mission, thanked Louis Vuitton for recognizing the astronauts' space efforts.
"I think the ad gives everybody an idea of the importance of what we've done in the past and what we can do in the future to bring science and technology to this country," he told the crowd.
Aldrin, the first man to set foot on the moon with Neil Armstrong in 1969, noted his pride as the anniversary approaches. He recalled his first attempt to land on the moon.
"We had a few little disturbances -- the computer alarm, running a little low on fuel -- but we made that touch down and it was absolutely the high point of my life to be out there on the moon. And it just enabled so many other things to come along. It contributed to our country," he said.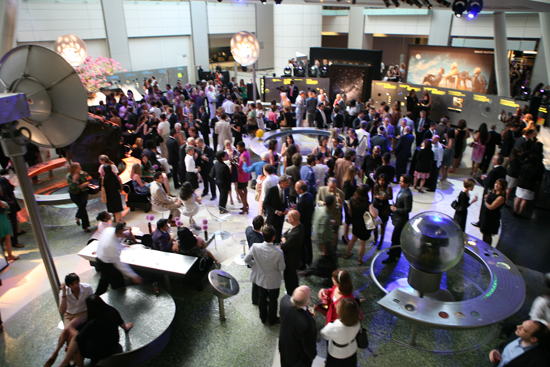 President and CEO of Louis Vuitton North America Daniel Lalonde explained that Louis Vuitton's roots are in travel.
"We're not only looking at travel in the physical sense but also people who have taken rich journeys in their lives...and when you think about the ultimate journey, it's clearly traveling to outer space," he told The Huffington Post.
The powerhouse's print campaign depicts the three astronauts resting on a dingy pickup truck and gazing at the moon, with the $1,530 Icare travel bag positioned next to Ride. The photograph was shot by Annie Leibovitz and is featured in magazines' July issues. The astronauts each donated part of their modeling monies to Al Gore's non-profit, The Climate Project. Some upcoming sales of LV travel gear will also be contributed to the cause.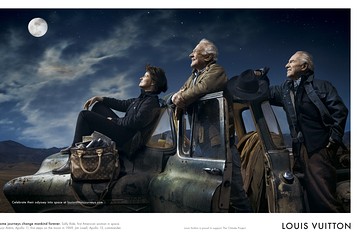 Louis Vuitton also created the space-agey "Malle Mars" trunk for hypothetical travels to the red planet. The engraved metallic egg opens up to reveal compartments and drawers. It will be on display at the brand's Fifth Avenue Maison from July 14 to July 20.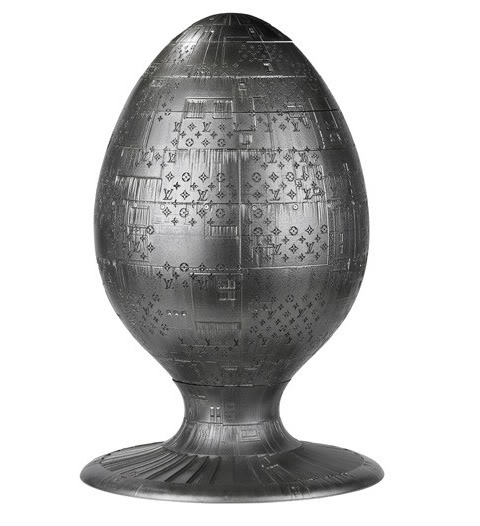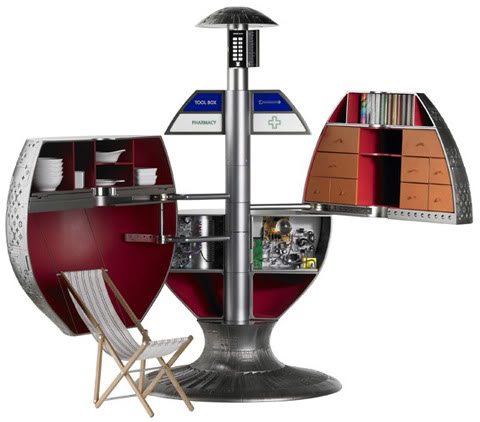 When asked if the trunk would make it to space, Lalonde chuckled and remarked, "It could be a little while yet."
Big stars - celebrities, that is - landed in the Rose Center to celebrate outer space in style.
When asked what she would pack if going to the moon, model Adriana Lima told The Huffington Post, "I'd leave that to NASA," but that she'd undoubtedly have Louis Vuitton design her spacesuit.
WATCH one of the astronauts' campaign videos:
Follow HuffPost Style on Twitter and become a fan of HuffPost Style on Facebook!
SUBSCRIBE TO & FOLLOW LIFESTYLE
HuffPost Lifestyle is a daily newsletter that will make you happier and healthier — one email at a time. Learn more