You probably never thought they'd be mentioned in the same breath, but oh well.
More than a decade before Kate Gosselin's 'do entered the public consciousness, Gwyneth had a similar cut for "Sliding Doors."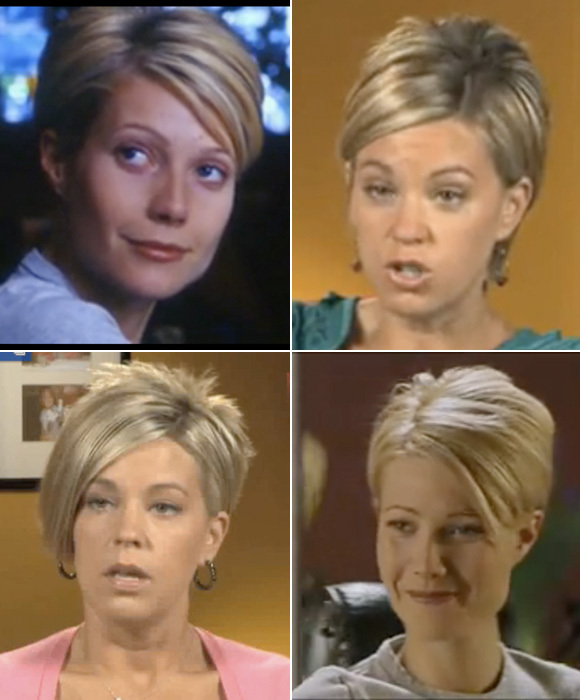 SUBSCRIBE AND FOLLOW
Get top stories and blog posts emailed to me each day. Newsletters may offer personalized content or advertisements.
Learn more