The 10 Worst Calls Of The Financial Crisis (PHOTOS)
Oh, how wrong they were. If there's one overarching truth of the financial crisis, it's that the world's most powerful business leaders, investors and politicians were so flat-out, unarguably wrong about the severity of the crash and its causes. The harrowing market plunge of last fall seemed to catch a nearly every prominent public figure off guard.
Of course, this created some memorable and ludicrously wrong predictions, prognostications and all too rosy expressions of faith in the American economy (In fact, "fundamentally sound" became something of a go-to phrase in 2008.)
In the interest of looking back, we've compiled some of the worst calls of the financial crisis: Ben Bernanke's famous dismissal of the subprime problem, a few glaringly bad statements about Fannie Mae and Freddie Mac and, of course, a Jim Cramer classic.
Check out our SLIDESHOW and VOTE for the worst prediction. Or...if you've got other examples of incredibly off base statements during the crisis, leave them in the comments below. We'll be compiling a larger list in the coming days.
| | |
| --- | --- |
| Ex-Treasury Secretary Hank Paulson: "I don't believe more regulation is the answer" | |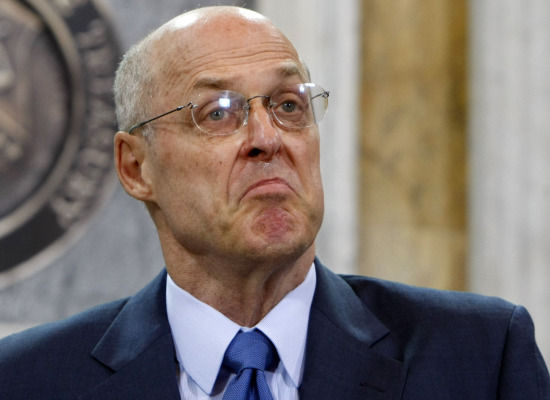 Rate This Photo
(Current Rank:
loading...
)
Minor Gaffe
Horrible, Atrociously Bad Call
Average rating:
out of 10
|
Become a fan
Picked These as the Top 5 Slides in the Slideshow
Users Who Voted on this Slide
loading...
HuffPost Community Top 5 Slides:
Get HuffPost Business On Facebook and Twitter!