OBAMA WITH BABIES: See Who He's Held Since Becoming President (PHOTOS)
Back when he was on the campaign trail, Barack Obama held a lot of babies. (See pictures of that here.) Since becoming president, he's held significantly fewer, but the gesture is no less heart-melting. From Prague to Accra to the heated town hall meetings, everyone could use a little adorable right now.
Or see slideshows of more babies for Obama, babies for McCain, and babies for Biden.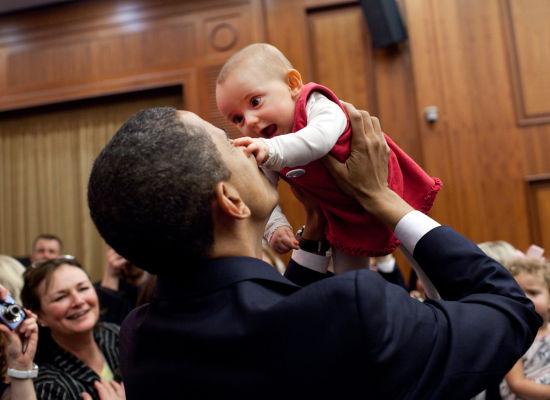 Follow HuffPost Style on Twitter and become a fan of HuffPost Style on Facebook!