Jordan's Queen Rania has been tweeting updates from her family's travels around the Mediterranean. On Tuesday Her Majesty wrote that she had just seen President Sarkozy and his wife Carla Bruni. France's first couple is also vacationing at their villa in the South of France, where Bruni was snapped wearing a bikini.
via QueenRania:
Just had lovely casual lunch with President Sarkozy & Carla at their holiday retreat..Nice to see him so well and relaxed..10:19 AM Aug 18th from mobile web
Then five minutes later:
Such natural surroundings only infuse him with more passion & focus 4 advancement of his people. Carla of course, is gorgeous, inside & out.10:24 AM Aug 18th from mobile web
Additionally, on August 16th, the Queen tweeted this charming photo of herself and her leather vest-wearing husband King Abdullah, writing "Ok, I am biased,but u gotta admit, my King is kinda cool, no?"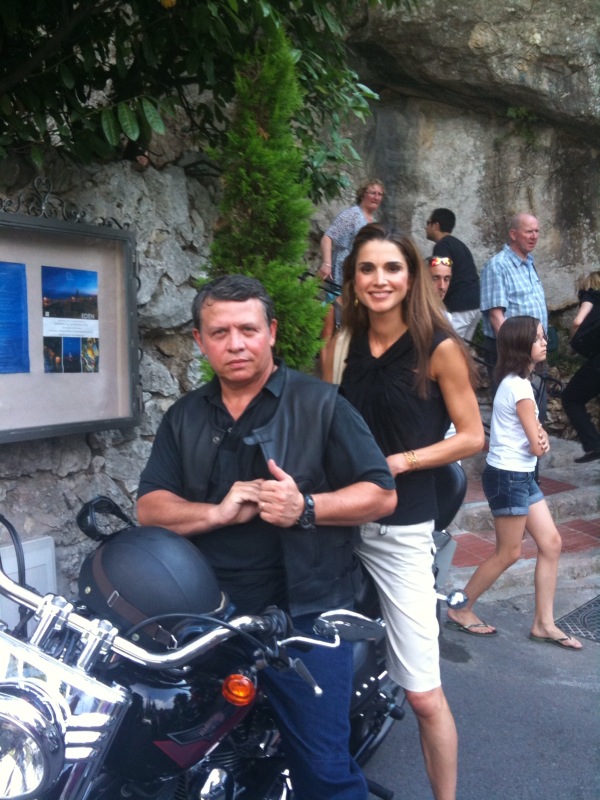 She also posted this photo of herself eating a delicious-looking Mediterranean meal on August 14th: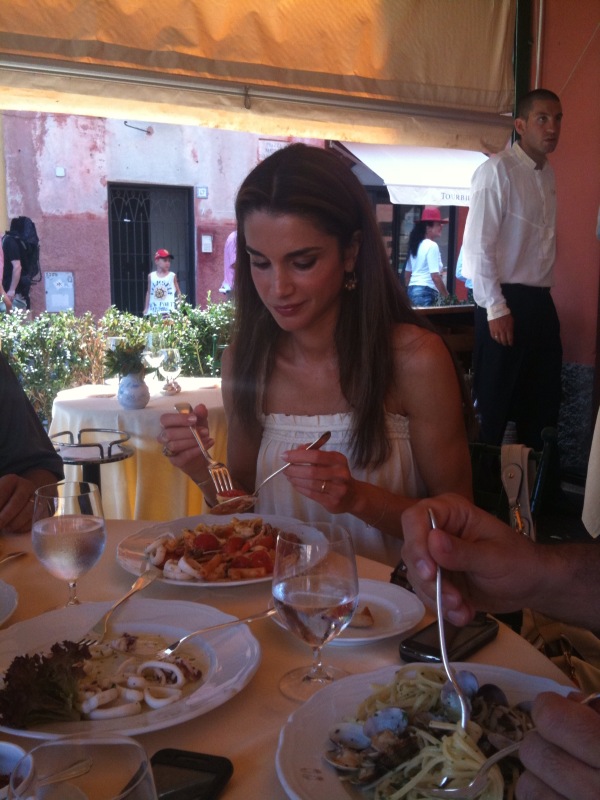 Follow HuffPost Style on Twitter and become a fan of HuffPost Style on Facebook!