Fans of the macabre rejoice: the Mummies of Guanajanto, an amazing collection of mummified bodies of people who died during a cholera outbreak Mexico in 1833, have gone on display in Mexico City before embarking on a three-year tour that will bring them to the States in an exhibition titled "The Accidental Mummiesof Guanajuato." The remains were exhumed in 1865.
ITN News has a video report on the exhibit. Scroll down for some photos from the exhibit, via Getty.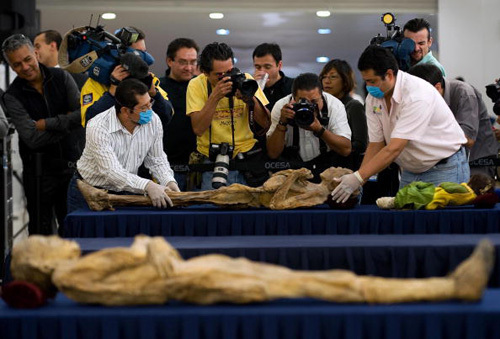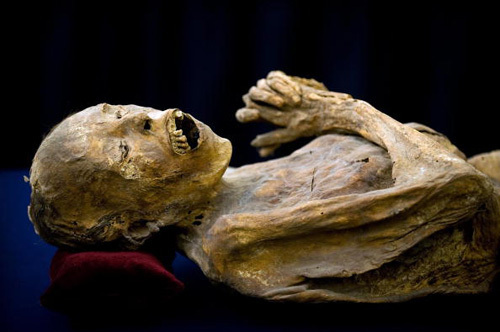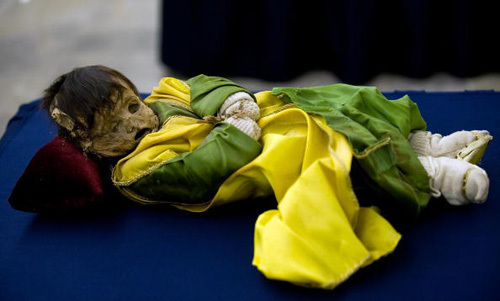 SUBSCRIBE AND FOLLOW
Get top stories and blog posts emailed to me each day. Newsletters may offer personalized content or advertisements.
Learn more