Oh. My. God. Why are pandas so amazing? I mean, they are so much cuter than other bears. Is it the fact that they're vegetarians? Or that the black circles around their eyes make them look baleful? Whatever the reason, pandas plus playground equal amazing.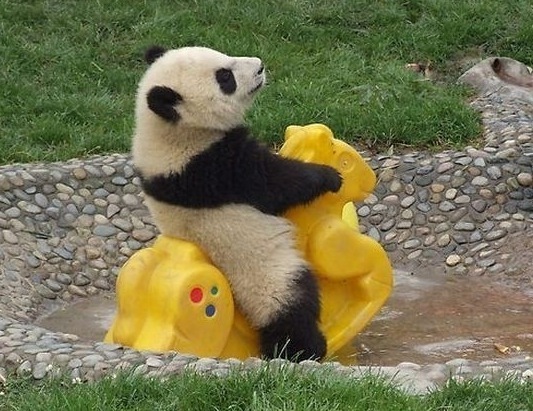 Get HuffPost Comedy On Facebook and Twitter!
SUBSCRIBE AND FOLLOW
Get top stories and blog posts emailed to me each day. Newsletters may offer personalized content or advertisements.
Learn more