Comedian Sarah Silverman donned a faux mustache tonight during the Emmy awards as Justin Timberlake read the nominees for best actress in a comedy. When the camera cut to Silverman, who faced off against Toni Collette (who ultimately won for her work on Showtime's "United States of Tara"), Tina Fey, Christina Applegate, Julia Louis-Dreyfus, and Mary-Louise Parker for the honor, she had an unexpected surprise for the audience.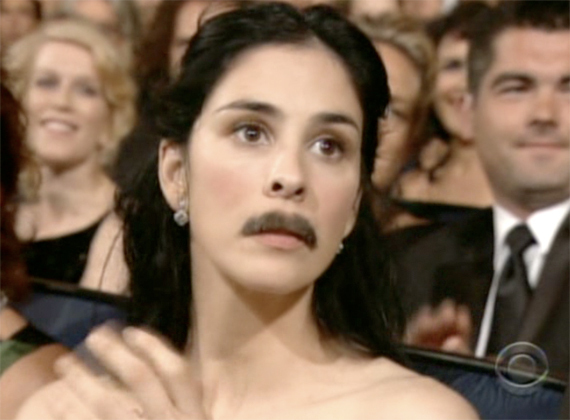 Get HuffPost Comedy On Facebook and Twitter!
SUBSCRIBE AND FOLLOW
Get top stories and blog posts emailed to me each day. Newsletters may offer personalized content or advertisements.
Learn more