So, I haven't been in the habit of reading Mark Halperin's THE PAGE, because why would I? There's no presidential election this year for Halperin to be hysterically wrong about at all times, so what's the point?
Wow! Three whole people are talking about this! One, of course, is Ben Smith, at Politico, where reporters are contractually obliged to blog about every goddamned piece of political detritus that births itself into the world, on pain of having Jim VandeHei bury a hatchet in their throats. Another one of the people chatting up this game-changing exclusive says, "Halperin's 'Essential Reading' Is Total Crap". And now, I'm the fourth person to talk about this. En fuego!
Naturally, no post on Mark Halperin would be complete without documenting the Photoshop illustrations that document his childlike imagination: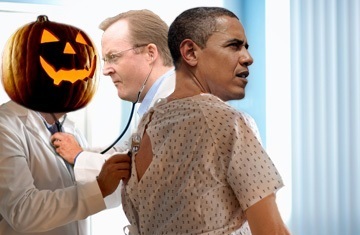 SUBSCRIBE AND FOLLOW
Get top stories and blog posts emailed to me each day. Newsletters may offer personalized content or advertisements.
Learn more