On Friday, the White House released the official (and wonderful!) Obama family photograph. Celebrity photographer Annie Leibovitz photographed the family on September 1st, sitting in the Green Room of the White House. This isn't the first time Leibovitz has taken photos of the president -- she followed him on the campaign trail, took a series of portraits for Vanity Fair, and was most recently spotted on October 1st, trailing Obama around the White House. View the portrait below, and a high res. version of the picture from the White House Flickr stream here. Click to see the official portraits for President Obama, First Lady Michelle, and First Dog Bo.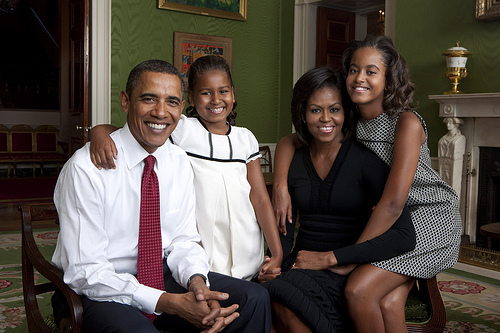 SUBSCRIBE AND FOLLOW
Get top stories and blog posts emailed to me each day. Newsletters may offer personalized content or advertisements.
Learn more