The Cookie Monster, from the children's television show Sesame Street, has taken over Google's Doodle!
Yesterday, Google's Doodle featured Big Bird, another Sesame Street character, on the search engine's page.
Today, Cookie Monster is up on the site, pictured devouring the cookie letters spelling out "Google," his eyes in the place of Google's two "O's".
See a screenshot below: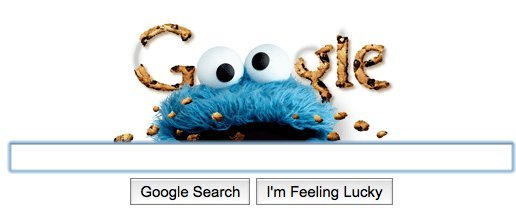 Here's the Big Bird Google Doodle that was up yesterday:

Watch the Cookie Monster sing about words that rhyme with "oogle" in the video below!

WATCH: