Taylor Swift And Anne Hathway In Glittery Gowns: Who Wore It Better? (PHOTOS, POLL)
At Wednesday's CMA Awards, the night's big winner Taylor Swift donned glittery gown by Reem Acra (the same designer who brought us Jill Biden's breathtaking inauguration dress).
If the shimmery sheath looked familiar, it's because you saw something similar by Monique Lhuillier on Anne Hathaway at the Oscars in February.
So which princess dress looked best? So photos below and vote.
TAYLOR SWIFT ON NOVEMBER 11TH: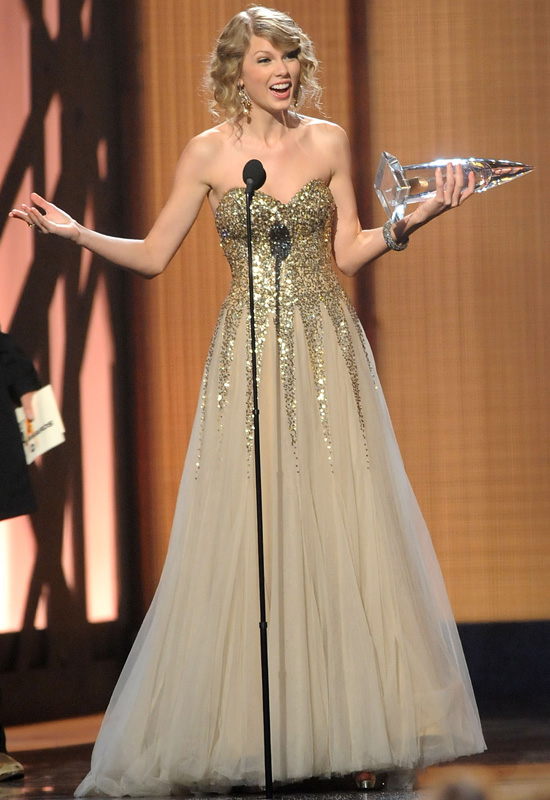 ANNE HATHAWAY ON FEBRUARY 22ND: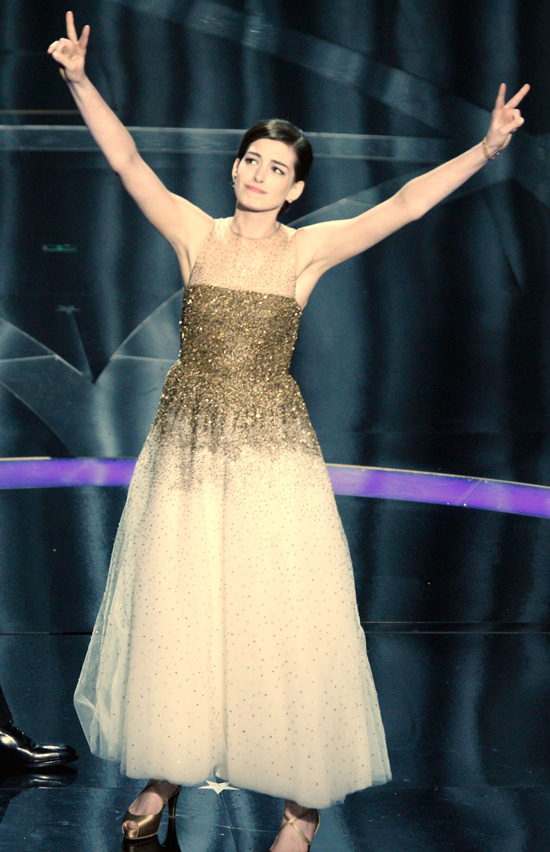 Get HuffPost Style on Twitter and Facebook!