Taylor Momsen's Vampy Outfit: How Old Does She Look? (PHOTOS, POLL)
Taylor Momsen is no stranger to the goth look, but last night it was contextually appropriate.
The 'Gossip Girl' star wore a long black lace Dolce & Gabbana dress and vampy makeup to an NYC screening of 'New Moon,' which has been largely panned by critics but will no doubt be a weekend blockbuster.
Vote and then scroll down below the pictures to find out how old Taylor really is.
PHOTOS: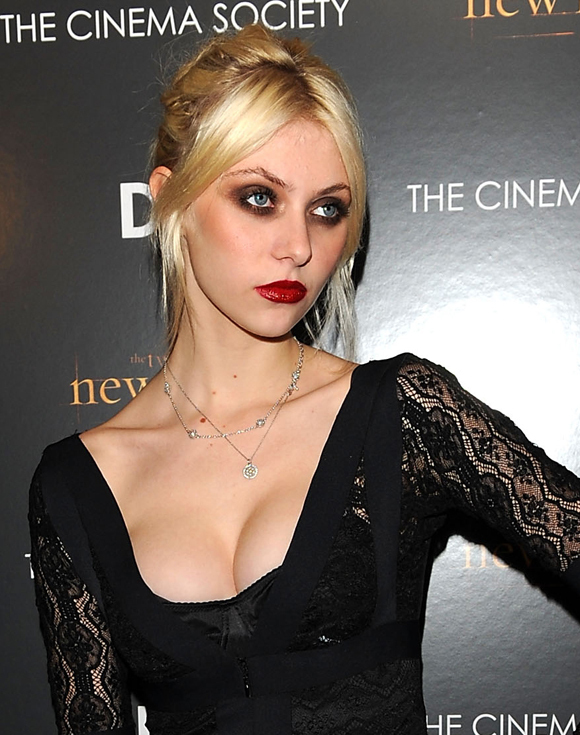 **Scroll down for Taylor's age**






-------
Momsen, who plays Jenny Humphrey on 'Gossip Girl,' is 16.