With just over a minute remaining in the Bears' loss to the Philadelphia Eagles tonight, Jay Cutler threw an incomplete pass to Chicago wide receiver Devin Hester. As Hester was tackled, his pants came down his legs, exposing his rear end to a nationally televised audience on NBC. Unfortunately for the Bears, Hester's vivid display was not enough to drive his team to victory. Cutler threw an interception three plays later, effectively ending the game.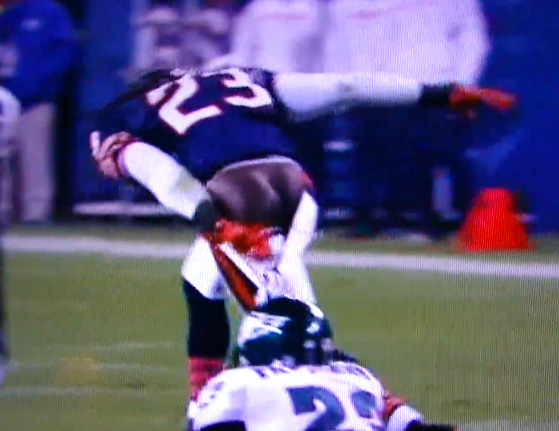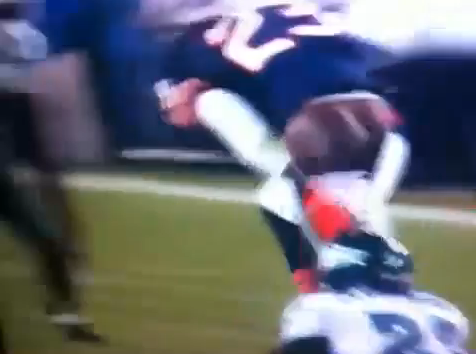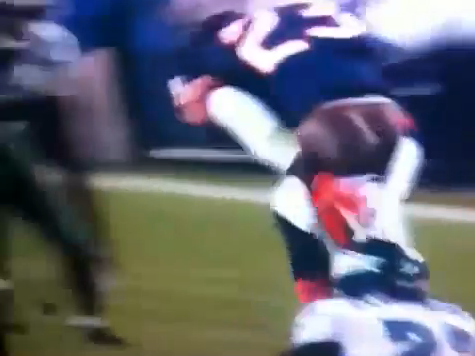 SUBSCRIBE AND FOLLOW
Get top stories and blog posts emailed to me each day. Newsletters may offer personalized content or advertisements.
Learn more