While on her book tour in Noblesville, IN, Sarah Palin encountered a lady who bears a shocking resemblance to her. Not only do their faces match, their clothing styles and their glasses, but apparently they're both big fans of BumpIts. Maybe they can go rogue together?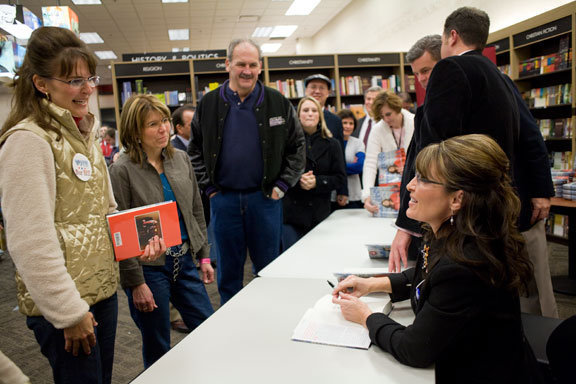 (Photo by Shealah Craighead. Copyright SarahPAC.)
SUBSCRIBE AND FOLLOW
Get top stories and blog posts emailed to me each day. Newsletters may offer personalized content or advertisements.
Learn more