She talked about her new role as sci-fi leading lady and about gravitating toward action films, learning to kick-ass in combat training and playing a 10-foot-tall alien in James Cameron's "Avatar."
On strong female roles: "I've always gravitated toward the Sigourney Weavers, the fucking Linda Hamiltons, the Angelina Jolies. I just love strong women that are in tune with their bodies - that don't just use their bodies as sex tools."

On shooting Avatar: "Motion capture isn't like shooting Shrek. You're in a suit with all these dots on you, and whatever you do, they get it. Sam [Worthington] and I did all sorts of stupid shit. If you burp your character burps. I'd shake my booty, and you'd see my character shaking her booty."
The online spread also has some photos of Zoe in bikinis.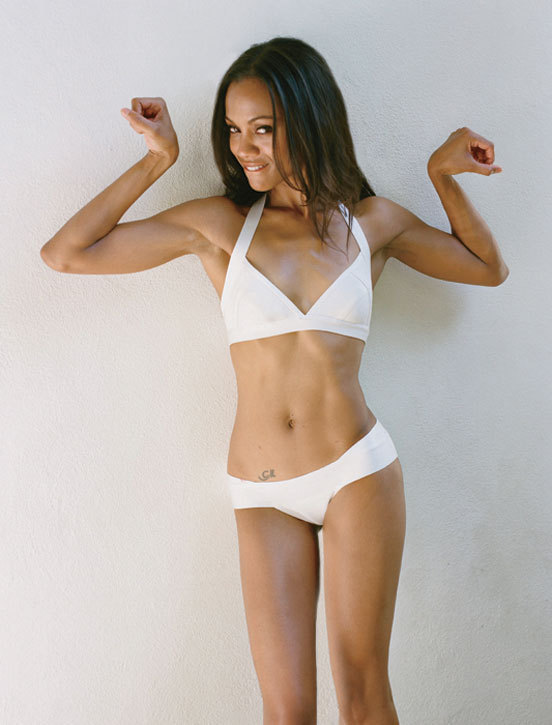 SUBSCRIBE TO & FOLLOW ENTERTAINMENT
Get top stories and blog posts emailed to me each day. Newsletters may offer personalized content or advertisements. Learn more