The 29 Best Chalkboard Gags In "Simpsons" History (PICTURES)
"The Simpsons" is in its 21st season, making it one of the longest running shows of all time. Over the past two decades its producers have churned out over 450 episodes, each with an opening chalkboard gag. We sifted through hundreds of openings to narrow it down to the top 29 for your amusement and judgment. Vote!
IT'S "FACEBOOK," NOT "ASSBOOK"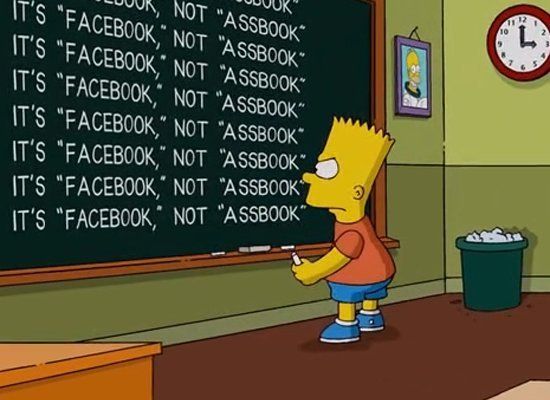 Total comments:
86
|
Post a Comment