Cyber Monday Brings Bump In Book Sales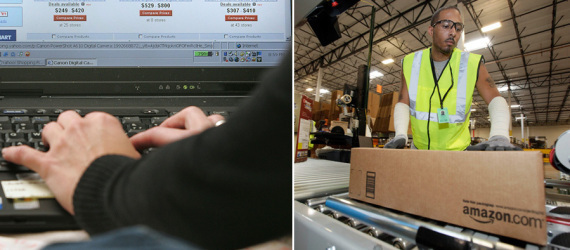 Christian Science Monitor:
For some shoppers, post-Thanksgiving shopping means dreams of an Olympus 10.0 Megapixel or a widescreen Bluetooth GPS navigator. But there are also consumers who, come Cyber Monday, would rather score a book. Or several. And these are the shoppers that booksellers were targeting yesterday.
Read the whole story: Christian Science Monitor