The Oakland Raiders have not enjoyed a winning season since 2002. No NFL team has a worse record since the 2003 season began. And the team's head coach, Tom Cable, has been accused of breaking an assistant coach's jaw during a summer meeting. The situation has gotten bad enough that fans have taken action.
A group of unhappy Raiders fans have formed MessageToAl.com, a web site urging team owner Al Davis to do four things:
1) Remove himself as general manager.
2) Hire a GM "with previous experience and success in the NFL."
3) Remove Cable and replace him with a "Super Bowl-Caliber" coach/director of football operations.
4) Ensure that the new coach has sufficient authority to make organizational decisions.
The group claims that more than 28,000 fans have signed the petition, and 316 people have contributed $5,500 to the cause. The movement, as the site refers to itself, has also taken the extreme step of posting a billboard that reads, "MR. DAVIS, DO THE RIGHT THING, PLEASE HIRE A GM." Below, see a picture of the billboard and, as an added bonus, a photograph of Al Davis.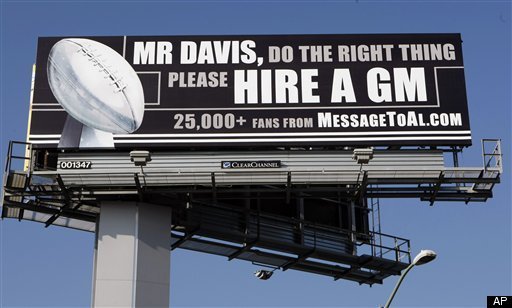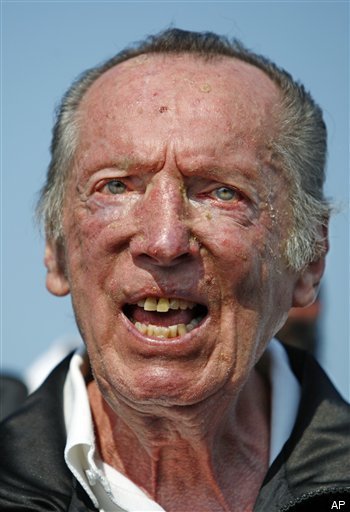 SUBSCRIBE AND FOLLOW
Get top stories and blog posts emailed to me each day. Newsletters may offer personalized content or advertisements.
Learn more