Rep. Steve King (R-Iowa) has discovered unassailable proof of the hidden ties between President Obama's administration and the community organizing group ACORN: ACORN cookies at the White House!
Or just acorn-shaped cookies. Whatever.
Via Politico, King wrote on his Twitter account Wednesday, "At the WH Christmas Ball Monday night, they served ACORN cookies."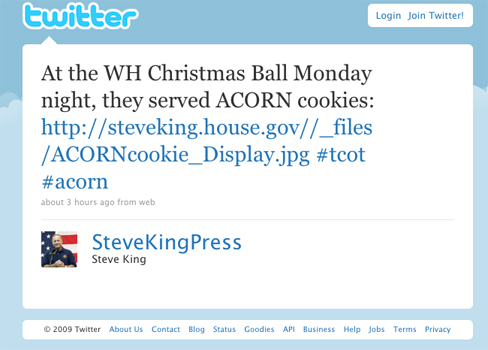 With a picture of the damning cookie: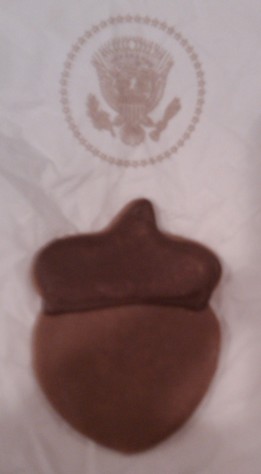 Hopefully this will be part of the ACORN investigation King keeps pushing.
FOLLOW HUFFPOST