Rep. Steve King (R-Iowa) has discovered unassailable proof of the hidden ties between President Obama's administration and the community organizing group ACORN: ACORN cookies at the White House!
Or just acorn-shaped cookies. Whatever.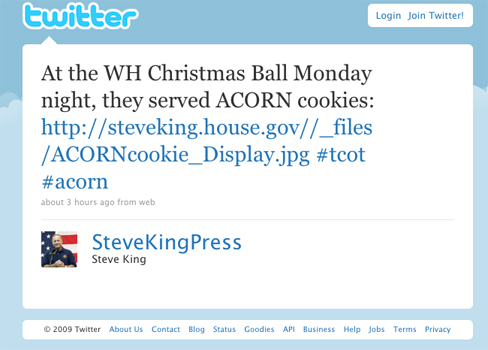 With a picture of the damning cookie: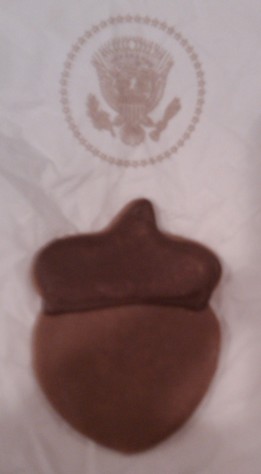 SUBSCRIBE AND FOLLOW
Get top stories and blog posts emailed to me each day. Newsletters may offer personalized content or advertisements.
Learn more