2009 has not been easy for John Edwards--but has the former senator's stress taken a toll on his physique?
A recent video from Raleigh's WRAL of Edwards deplaning in a violet v-neck made us wonder. Take a look at the video and before and after photos below, then tell us what you think.
WATCH:
(Edwards enters at 0:38)
BEFORE (June 2008):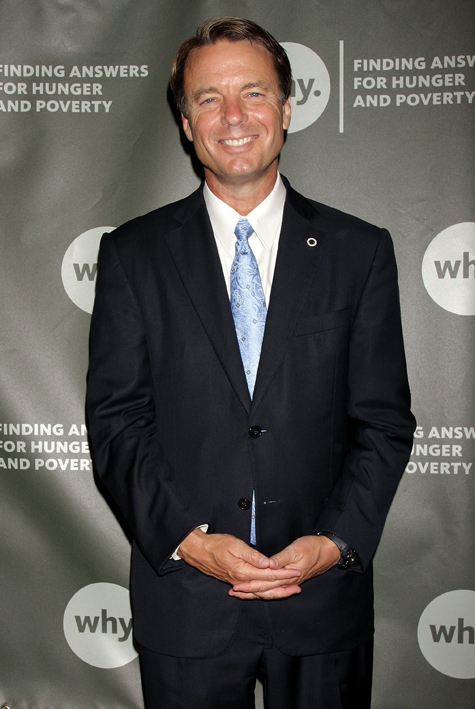 AFTER (December 2009):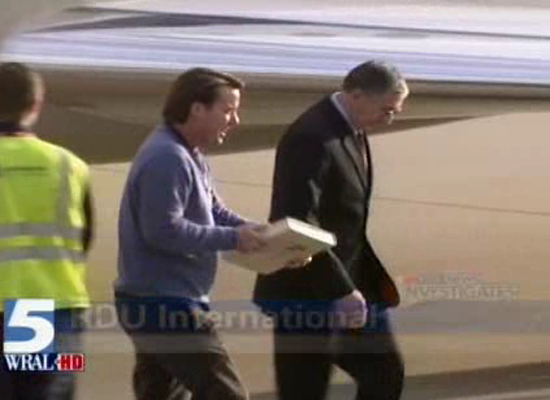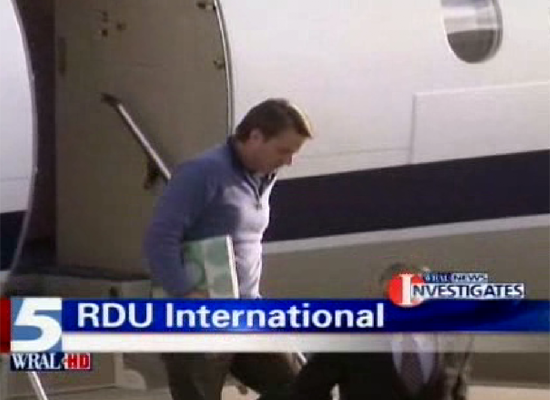 What do you think?