NASA's Earth Observatory has released a photo showing the blizzard that recently slammed the Eastern U.S. as seen from space.
The record-breaking snow storm dumped over a foot of snow in Washington D.C., over 16 inches in Philadelphia, and set new records for the most snow to fall in a single December day.
Wired maps out what's pictured in the NASA photo:
The image covers 300 miles lengthwise. The two big rivers near the center are the Susquehanna (to the north) and Potomac rivers, which run into Chesapeake Bay. Washington, D.C., sits alongside the Potomac, just north of the river's hook-shaped curve. The inlet to the north is Delaware Bay.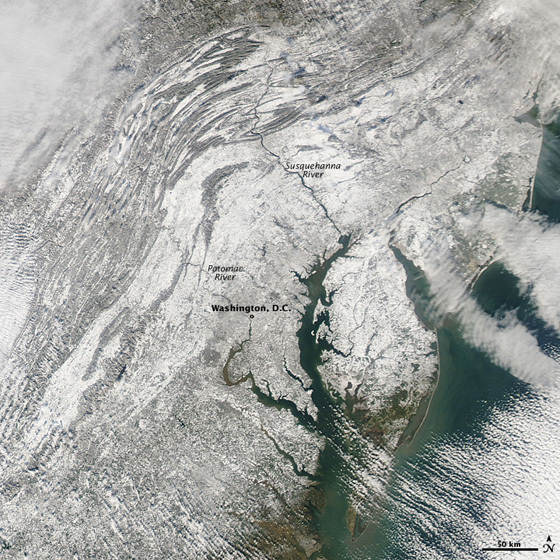 FOLLOW HUFFPOST