Susan Sarandon's two Pomeranian mutts may have a better life than you.
Not only do the little white dogs get to live with Sarandon, they also frequently have their photos taken with famous people, photos dutifully scrapbooked by their owner.
On David Letterman's show Tuesday night Sarandon showed the scrapbooks (the dogs were in the green room) which featured the pooches with, among many others, The Jonas Brothers, Pierce Brosnan and the whole Obama family.
One dog was also snapped by the paparazzi and his Us Weekly clipping was contained in the scrapbook.
Sarandon is promoting the Peter Jackson-directed "The Lovely Bones," in which she plays the grandmother of a murdered girl.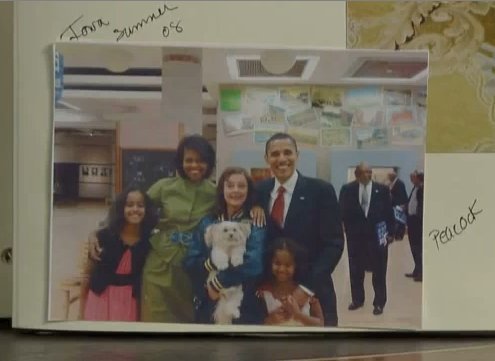 SUBSCRIBE AND FOLLOW
Get top stories and blog posts emailed to me each day. Newsletters may offer personalized content or advertisements.
Learn more