They're suede, cuffed and studded, with a four-inch triangle heel. And they're $1,295. And sold out pretty much everywhere.
We're talking about the 'It' shoes of this season, according to the Wall Street Journal: Isabel Marant's Otway Boots. The Otways hit shelves from New York to L.A. about four months ago, and sold out just several days later. A few unclaimed pairs can reportedly be found on eBay--if you're the highest bidder.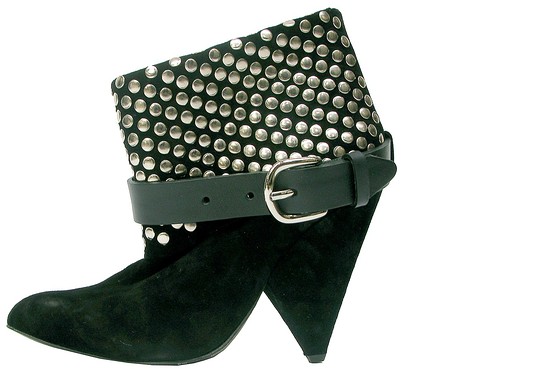 So what's the story behind the Otways? Rewind to two seasons ago, when Marant's "Soono," slouchy, sue, knee-high boot flanked with chains adorned the feet of Rihanna and Cameron Diaz, debuting in America as a French fashion veteran. But perhaps more importantly, Marant has made waves as an untouchable force in the fashion world, limiting orders, avoiding markdowns, banning online sales and even preventing images of her creations from being posted online.
"She played her cards in a very cool French way," said Nevena Borissova, owner of Curve boutique. "She won't supply the demand of America just because we get obsessed with something."
Want to get a leg up on next season's 'It' shoe? It might be called the "Dana," "a fringed style in several different colors, including a camouflage print." And Marant plans to start selling on Net-a-Porter.com this spring and to open a shop in NYC, so It just might be one shoe that will make it into your closet.
SUBSCRIBE AND FOLLOW
Get top stories and blog posts emailed to me each day. Newsletters may offer personalized content or advertisements.
Learn more