Angelina Jolie Dropped From St. John Ad Campaign (PHOTOS)
Angelina Jolie will no longer be the face of St. John because she's too famous. She "overshadowed the brand," the luxury label's chief executive officer Glenn McMahon told WWD. "We wanted to make a clean break from actresses and steer away from blondes and cleanse the palette."
So they hired flame-haired model (and wife of White Stripes' Jack White Karen Elson) in an effort to be more fashion-forward.
Here's the campaign that will be no more: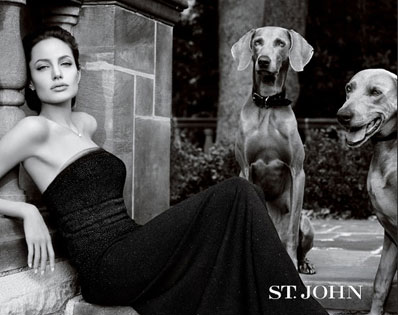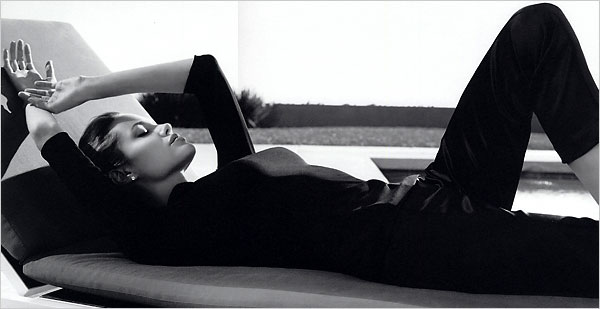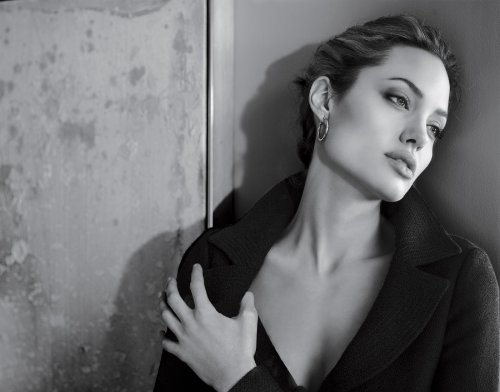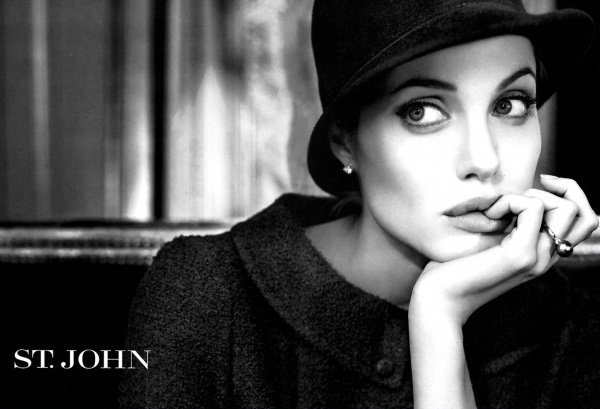 Here's the new Karen Elson look: