It was a stylish night in Spain on Friday as the country's royal family and prime minister gathered in Madrid for the Inaugural Gala of the Spanish Presidency of the European Union at the Royal Theater. We're not quite sure what that means, but we do know that two of the country's most stylish women--Princess Letizia and Sonsoles Espinosa, wife of Prime Minister President Jose Luis Rodriguez Zapatero and mother of those fantastically goth daughters--were in the house.
Letizia was draped in black and looked muy frí o as Europe suffers through its most brutal winter in recent memory. Sonsoles played it straight (see some of her more daring looks HERE) in a jacket and pants. Letizia, of course, wore a pair of her signature stilettos--she never leaves home without them!
Have a closer look:
Princess Letizia:

Sonsoles Espinosa and Jose Luis Rodriguez Zapatero: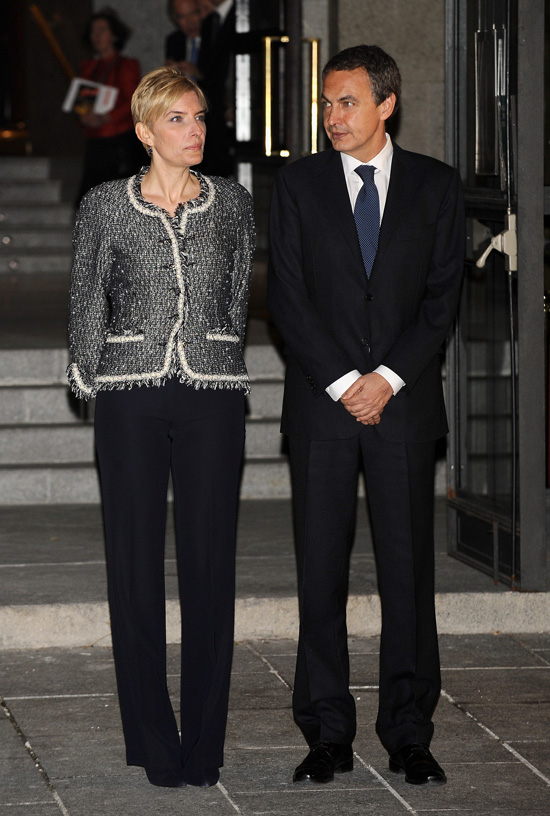 Sonsoles Espinosa, Prime Minister Jose Luis Rodriguez Zapatero, King Juan Carlos, Queen Sofia, Prince Felipe and Princess Letizia: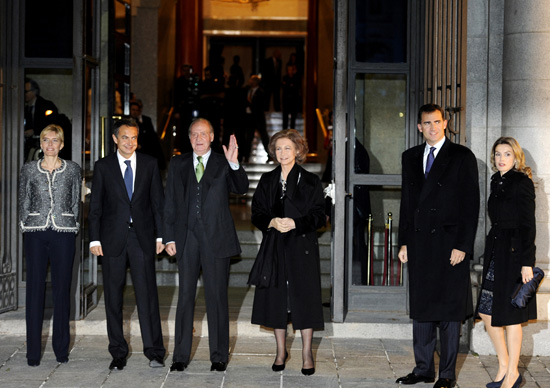 Get HuffPost Style on Twitter and Facebook!