When Conan O'Brien taped his last show on Friday, he only had two requests: 1) For his audience to work hard and be kind and 2) For HBO to cast Tilda Swinton to play him in the made-for-TV movie about the late-night fiasco.
He flashed this image to prove that they look alike: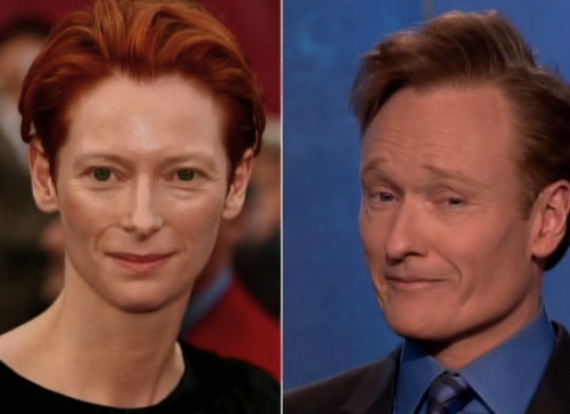 Well, now Tilda has responded. When speaking to Movieline about her film at Sundance, she said, "I would just be only too happy [to play him.] Yes, yes, yes, absolutely." The two do share several characteristics: Pale skin, red hair, lithe bodies, attractiveness. "Every girl should have a doppleganger," she said. We agree.