The internet is buzzing with the fans mourning the death of much-beloved author J.D. Salinger. Salinger has been dominating Twitter all day, but author Bret Easton Ellis has taken a different, and significantly more offensive approach to recognizing the author's death. Check out the "American Psycho" author's tweet below, in which he rants, "I've been waiting for this day for-fucking-ever."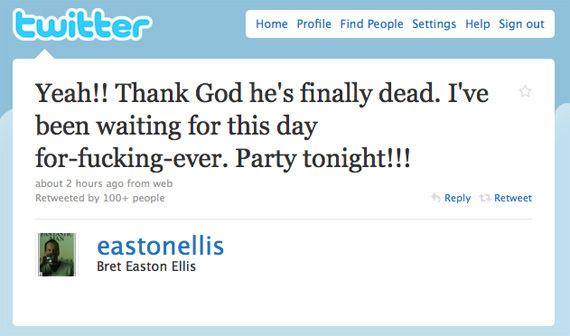 SUBSCRIBE AND FOLLOW
Get top stories and blog posts emailed to me each day. Newsletters may offer personalized content or advertisements.
Learn more