Rex Ryan has a big diet and a big mouth, and now there is photographic proof that the Jets coach has a big middle finger as well.
Ryan apologized today after giving someone the finger at a South Florida mixed martial arts event last night. He called the gesture "stupid and inappropriate."
A source tells ProFootballTalk that Ryan faced "extreme provocation" from a fan who berated the coach at a close distance. Scroll down to see the picture.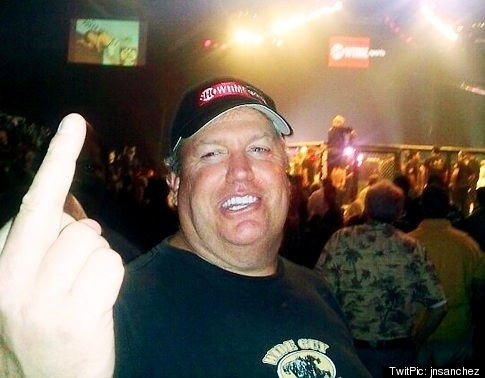 SUBSCRIBE AND FOLLOW
Get top stories and blog posts emailed to me each day. Newsletters may offer personalized content or advertisements.
Learn more