UPDATE: Markeith Ambles picked USC! Did his spurned romantic offer lead him away from Tennessee?
One prospective recruit may not have gotten the memo. Markeith Ambles visited the Tennessee campus over the weekend, and he tried to do some socializing during the trip. He tweeted to 25-year-old Knoxville radio host Heather Harrington that he needed "to go bone to bone" with the "pretty girl."
Unfortunately for Ambles, Harrington quickly cleared the air the next morning, tweeting that "I am not a vol hostess and I don't hang with recruits."
Unlike recruits at another SEC school, at least Ambles does not appear to have visited a strip club. And the Volunteers probably appreciate that he wasn't arrested -- unlike three freshman on the team last year.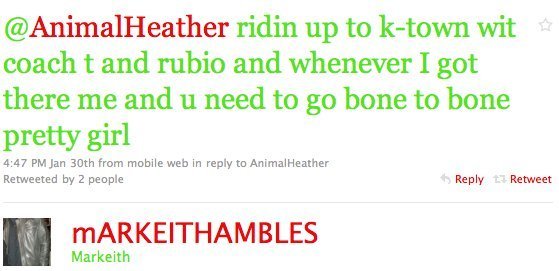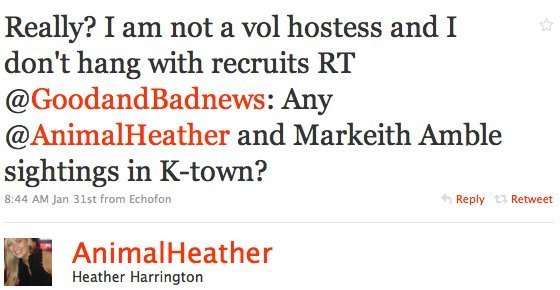 FOLLOW HUFFPOST