Tiger Woods Golf Balls Upset Porn Star Joslyn James (PHOTO)
Tiger Woods-themed golf balls that depict the golfer's alleged mistresses have upset at least one of the women in the set. Porn star Joslyn James (PHOTOS, VIDEO), who is wanted in Washington state, says the balls are "wrong."
"As a victim of violence myself, it bothered me to think that someone would be standing with a dangerous club in their hands and hitting a ball with my face on it," she added.
Gloria Allred, the lawyer who has represented at least two alleged mistresses in addition to a host of famous clients, is also unhappy about the golf balls.
Scroll down to see a picture of the ball with Joslyn James.
LOOK: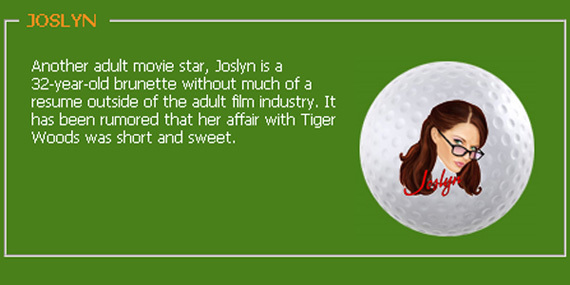 Women linked to Tiger Woods